| | |
| --- | --- |
| A Clockwork Tomato | 11-17-2003 04:57 PM |
One of the sad facts of life is that it takes a long, long time to learn to draw the human figure properly. But rejoice! We live in the age of electronics! Those of us who can't draw can doctor images!
My signature image is an example. Everyone wishes that Roger and Dorothy had kissed underwater. Even those of us who say, "No, that's stupid, they had too much work to do" really wish they'd done it. So I doctored an image from the appropriate scene to shove Dorothy MUCH closer to Roger.
Before: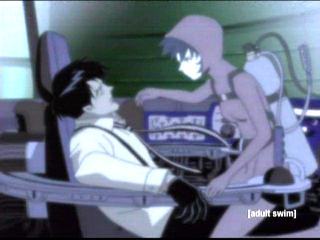 After: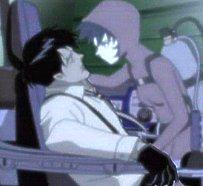 I used Corel PhotoPaint 7 for this, because it's what I've got. There may be better/cheaper tools out there -- does anyone know?
My favorite tool for this kind of work is usually called the "clone tool," which lets you move parts of the image in a well-controlled way. Masks and layers are also good.
Anyway, the trick is to think of different things you'd like to do, and then select ones that don't seem too technically difficult. Some compositions are very resistant to change, while others, like my avatar where I turned Mandy into Dorothy, are a total snap.
Have fun, and post your results here!