| | |
| --- | --- |
| Dangerous | 02-27-2007 06:24 AM |
Anyone knows Saint Seiya ? I have known this anime for over 15 years. Now there are the newest versions, with the next of the story. One of the best animes ever created on Earth. This anime is the story of holy wars between gods and goddess. The background is the Greek Mythology.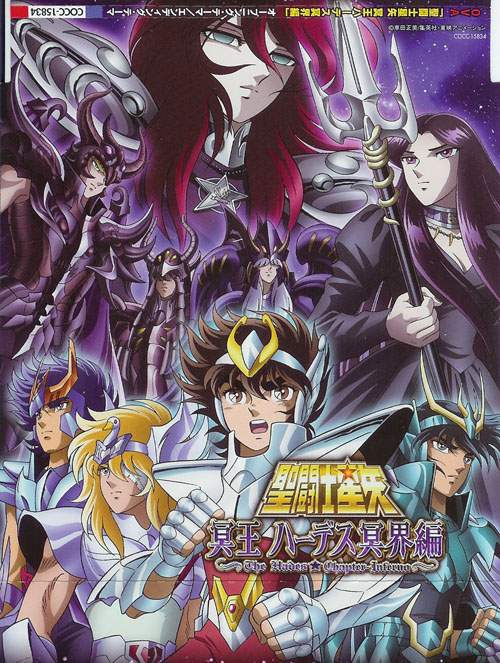 You can view on this site what Saint Seiya seems to be :
English site of Saint Seiya
Just look at one of the best moments of the Mei Kai ova. Here is a short moment of episode 9 of the first season.
Saint Seiya ep 123 - ova Hades ep 9 (FULL) (jap. / ENGLISH SUB.)
I can help you understand what those heroes are saying in translating from French to English for you, if you ask me to do so.
Look at the three parts of this 9th episode in the French version.
I CONFESS THAT THE ORIGINAL VERSION (JAPANESE) IS AND WILL STAY THE BEST ONE. WE CAN FEEL EVERYTHING ON THE ORIGINAL VERSION, NOT ON THE TRANSLATED ONES
.
part 1 episode 9 ova hades (fr)
part 2 episode 9 ova hades (fr)
part 3 episode 9 ova hades (fr)
Now look at the overture of the last saga of the moment, The Saint Seiya Heaven Chapter
And for you, it is the original version with English subtitle
Have fun
;
Saint Seiya Heaven Chapter Overture (jap. / en. sub)
Enjoy