| | |
| --- | --- |
| OpVines | 08-24-2006 02:18 AM |
Can someone please explain to me why Schwarzwald has a banana shaped head? I mean, even if he's covering his hair with bandages, which would be really, really weird, it still doesn't make sense. All the other characters in the series have hair that at least look like it could be found in the modern world.
But Schwarzwald.. his head is banana shaped!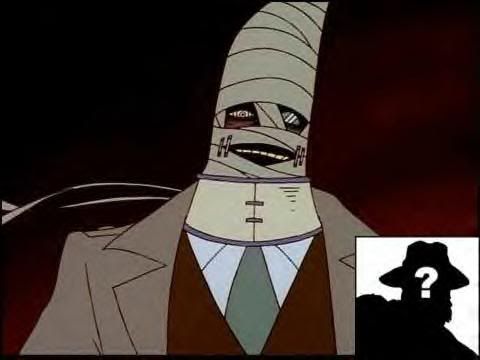 WHY!?