| | |
| --- | --- |
| Travis Bickle | 04-23-2005 06:38 PM |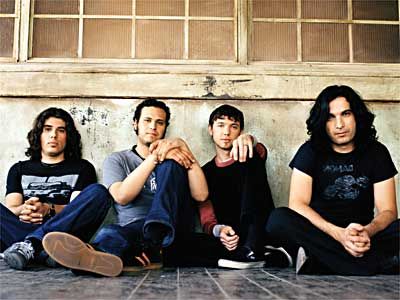 Sparta is made up of Jim Ward, Paul Hinojos, Tony Hajjar from the band
At The Drive-In
, and Matt Miller, who was in a few unknown bands before Sparta. They are described as Indie Rock by the media, but can easily be described as a cross between At The Drive-In and Taking Back Sunday. They had a somewhat small following amongst the Emo croud/scene, but have a decent sized underground following from At The Drive-In fans.
They've only had two albums, and in my opinion, the first one was terrible (except for a select couple of songs), but their latest album, Porcelain, is quite unique and amazing. Also, Porcelain was basically about the death of Jeremy Michael-Ward (vocalist and guitarist Jim Ward's cousin, and sound manipulator for
the Mars Volta
), just like the Mars Volta's album Frances the Mute was. However, the Mars Volta is athe more popular of the two ATD-I groups, thus making Porcelain not quite as popular as anything the Mars Volta has done.
If you have the cash to lay out for it (it's only about 10 bucks or so), I reccomend picking up Porcelain.